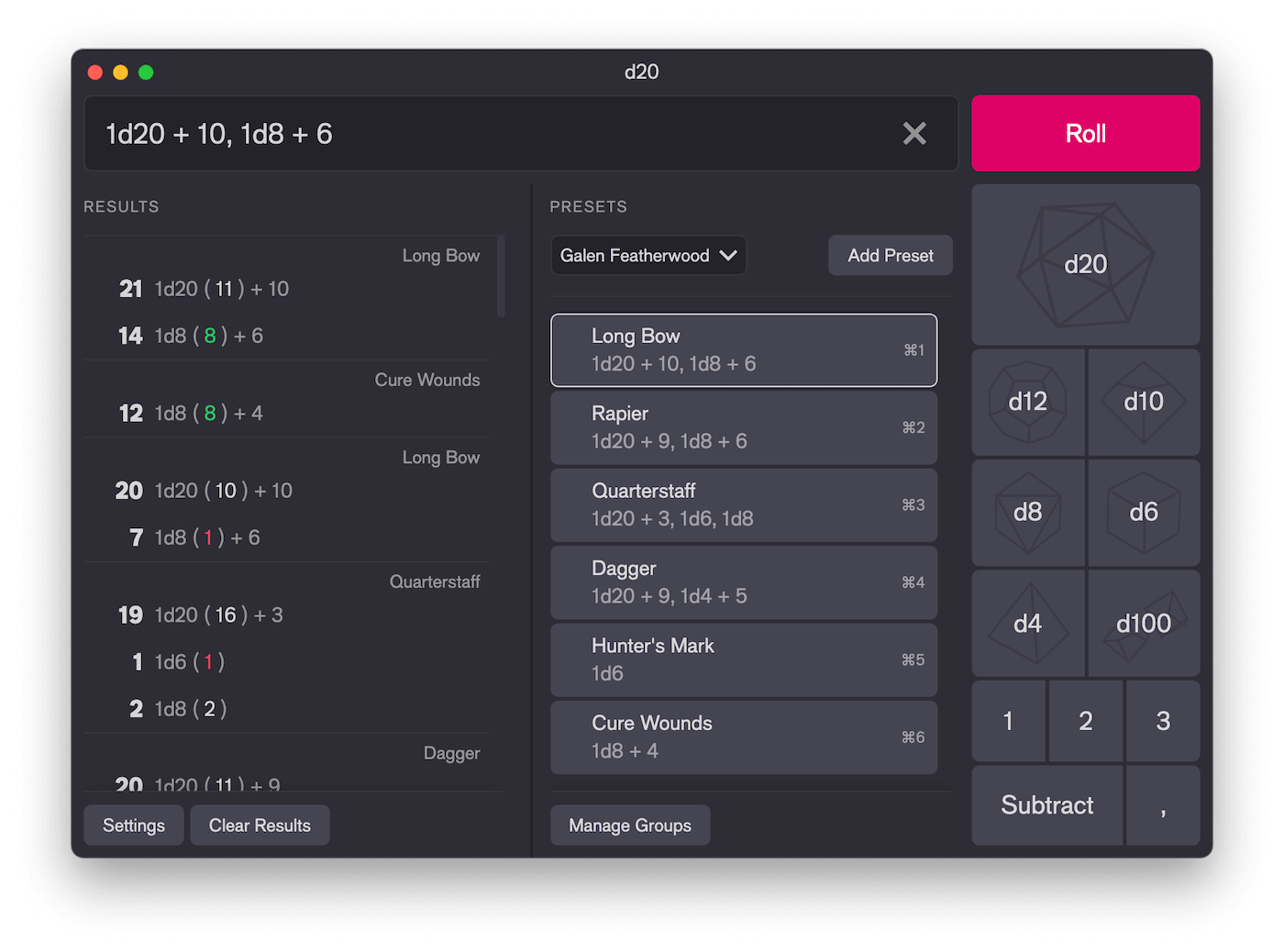 Features
Advanced dice rolls

Handle complex dice rolls with ease. Tack on modifiers and even do math.

Multi-roll

With new multi-roll functionality, you can roll attack and damage at the same time.

Dice panel

Nice, large buttons for composing rolls or quickly rolling a single die.

Presets

Save any formula as a preset so you can reuse it with a single click or keyboard shortcut.

Preset groups

Organize your presets into groups and easily switch between them. DMs rejoice.

True randomness

d20 integrates with RANDOM.ORG under the hood to provide you with true random numbers based on atmospheric noise.

Detailed results

See exactly how the dice fall, including visual cues for critical hits and misses.

Keyboard shortcuts

Quickly compose a formula, roll a die, or execute a preset. d20's keyboard support is OP.

Dark mode

d20 comes with a dark mode and a light mode and can match your Mac's preference.